2021 Festival Announcement
The Cedar Valley Chamber Music Board of Directors and I are happy to announce a return to in-person performances this summer. From July 24-31 CVCM will produce three concerts in partnership with the Gallagher-Bluedorn Performing Arts Center. All three concerts will be performed on the Great Hall stage to a socially distanced audience as well as live-streamed online through our A440.live concert hall.
2021 Festival Highlights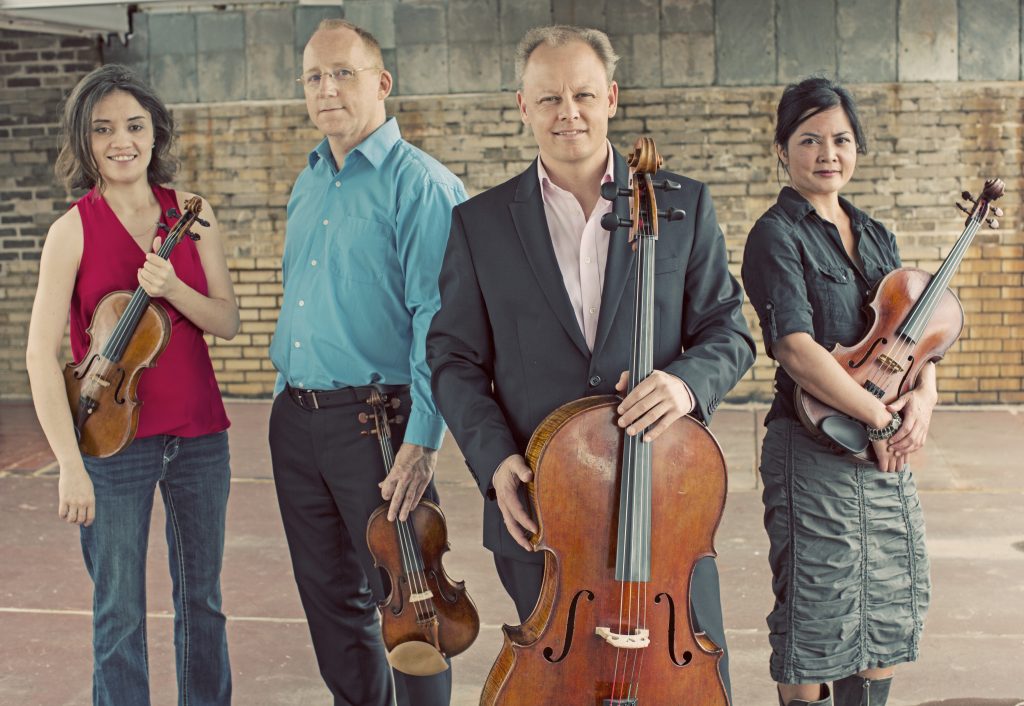 Guest Ensemble: The Arianna String Quartet
Our first two concerts of the 2021 season will feature the St. Louis based Arianna String Quartet. Hailed for their outstanding musicianship, the Arianna String Quartet has firmly established itself as one of America's finest chamber ensembles. Their performances have been praised for "tonal warmth, fastidious balance…expressive vitality" (Chicago Tribune) and "emotional commitment and fluent virtuosity," (Pretoria News, South Africa). Formed in 1992, the ASQ garnered national attention by winning the Grand Prize in the Fischoff Chamber Music Competition, First Prize in both the Coleman and Carmel Chamber Music Competitions, and were Laureates in the Bordeaux International String Quartet Competition. The Arianna Quartet has appeared throughout North America, South America, Europe and Asia, with frequent visits to Brazil and South Africa. They have collaborated with many of the world's finest musicians, including members of the Vermeer, Tokyo, Cleveland and Juilliard Quartets, and their live performances have been heard
on National Public Radio's "Performance Today," and "Live from Music Mountain", which broadcasts to 125 stations in the U.S. and to 35 countries. The ASQ has recorded for Albany Records and Urtext Digital Classics, and has a long-term contract with Centaur Records. In addition to their critically acclaimed recording of the two string quartets of Janácek, the ASQ has also recently released recordings of Beethoven's Early and Middle Quartets.

Other Faces Both New and Familiar
In addition to our guest ensemble, this season also includes local artists and new faces. Cellist Hannah Holman and violist Julia Bullard will return this summer. Hannah and Julia will perform alongside the Arianna Quartet for the second festival concert. Following this, Hannah will stay and lead our final season concert joined by two new faces, violinist Erik Rohde and pianist Peter Miyamoto.