Executive Director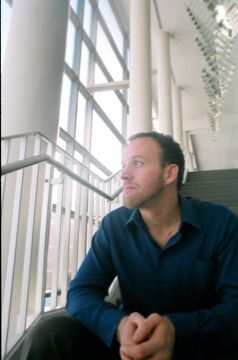 A native of Waterloo, Iowa, Hunter Capoccioni has performed with orchestras and chamber groups throughout the United States, Europe, and Russia. Recently completing his doctorate in performance with Prof. Michael Cameron and the University of Illinois Urbana/Champaign, Mr. Capoccioni is currently the Chamber Music Manager at the Shepherd School of Music at Rice University where he coordinates student ensembles, masterclasses, and outreach.
Mr. Capoccioni graduated with a Bachelor and Masters of Music Performance from Rice University where he studied with Paul Ellison. Other teachers include Diana Gannett, Gary Karr, and Fred Rees. Mr. Capoccioni has held positions as Principal Bass of the Norrlands Opera Orchestra in Umeå, Sweden, and the Norwegian Opera Orchestra in Oslo, Norway.
As an educator Mr. Capoccioni maintains a private double bass studios from his home in Houston. He is a frequent substitute player with the Houston Ballet and Grand Opera companies and serves as Principal Double Bass of the Cypress Symphony Orchestra. He has held teaching positions at the University of Northern Iowa, Drake University, and Wartburg College.