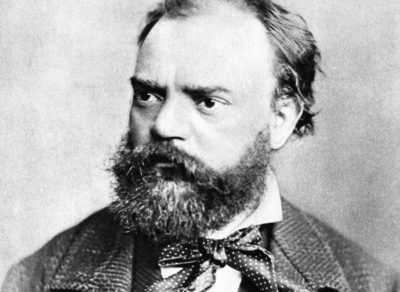 The Americans expect great things of me…If the small Czech nation can have such musicians, they say, why could not they, too, when their country and people is so immense.
– Antonin Dvorak
Iowa, An Immigrant, and his interest in the Spirituals and Tunes of 19th Century Black Americans
Could there be anything more confounding, yet perfect in the narrative of American music history than a non-American immigrant composer coming to American to tell Americans where to look for their own voice? Dvorak did this not only through his teaching and writing, but also through example. Two chamber works from Dvorak's 1893 time in Spillville Iowa are such examples. Dvorak never shared where he took the tunes that soar through the works her wrote during this time, but the allusions to the workers who plowed the soils of the rural countryside, particularly black Americans, are audible.
The Arianna String Quartet returns to the Cedar Valley and are joined by violist Julia Bullard to perform two chamber works from Dvorak's time in Spillville: the famous Op .96 Quartet and the lesser known Op. 97 String Quintet. Also included on this program is the Spiritual Fantasy No. 12 of Fredrick Tillis (1930-2020). The program is designed to draw the ear to the Spirituals as an art form, their influence on Dvorak, and, subsequently, their influence of future generations of American composers.
Program
Antonín Dvořák (1841-1904) String Quartet in F Major, Op. 96 "American" (1893)
Frederick Tillis (1930-2020) Spiritual Fantasy No. 12 (1988)
Antonín Dvořák String Quintet in E-flat Major, Op. 97 "American" (1893)
Location: Van G. Miller Adult Learning Center, Waterloo, IA
Date: July 17, 2:00pm
Tickets: Coming soon
Cedar Valley Chamber Music would like to thank Locke Funeral Home for their support of this concert.